St Marys Cathedral
St Mary's Cathedral is located to the northern end of Merdaka Square and is part of the old colonial section of town. The Cathedral was built in it's current location close to the Selangor Club in 1894 and it is now a significant place of worship, both for Kuala Lumpur and South East Asia.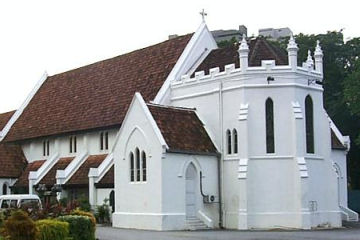 - Budget Hotel |

- Midrange Hotel |

- Luxury Hotel
Nearest Train Station
Can't connect to database server.