Jamek Mosque
Jamek Mosque (or Masjid Jamek) is one of Kuala Lumpur's oldest mosques and given it's location in central KL, close to Merdaka Square and the Selangor Club. The Mosque is at the joining of the Klang and Gombak river and although the Masjid Negara is now KL's main mosque, the Jamek Mosque is still a significant part of central KL.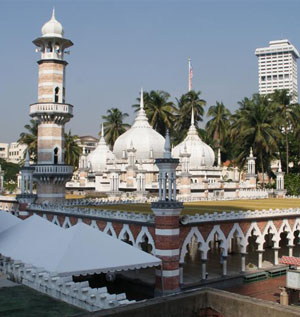 - Budget Hotel |

- Midrange Hotel |

- Luxury Hotel
Nearest Train Station
Can't connect to database server.