Thean Hou Temple
Thean Hou Temple is a Chinese temple dedicated to the goddess Tian Hou (and also Guan Yin and Shui Wei Sheng Niang). Built by the Hainanese community in Kuala Lumpur it was completed in 1987 and sits on Robson Heights overlooking the federal highway. The temple has influences from Buddhism, Taoism and Confucianism and it's 6 storeys is an architectural masterpiece with imposing columns and ornate carvings.
Outside of the temple the grounds are also worth visiting with a Chinese Herb garden a wishing well and a tortoise pool as well as several impressive statues. The view across the valley makes it a popular draw for visitors to Kuala Lumpur.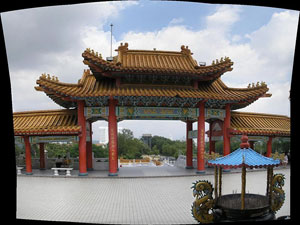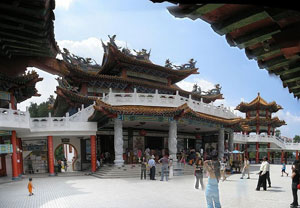 - Budget Hotel |

- Midrange Hotel |

- Luxury Hotel
Nearest Train Station
Can't connect to database server.