Sultan Abdul Samad
Overlooking Merdaka Square is the Sultan Abdul Samad building, an impressive building now home to several government ministries. The building was constructed in the late 19th century with Moorish architecture heavily influenced by Indian mosques.
The Sultan Abdul Samad building was once symbolic of the British sovereignty with Merdaka Square historically being the colonial hub complete with cricket pitch and the famous Selangor club. However it was here that the Union Jack was finally lowered and Malaysia gained independence. Today the building is the backdrop for national events such as the parade and is a significant landmark in the city.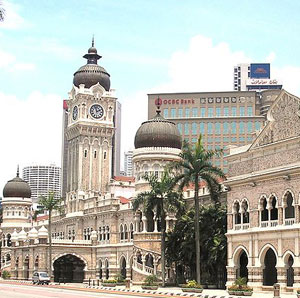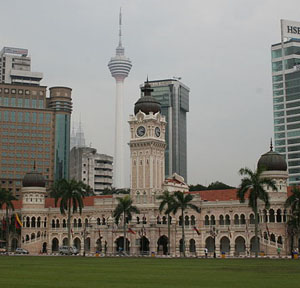 - Budget Hotel |

- Midrange Hotel |

- Luxury Hotel
Nearest Train Station
Can't connect to database server.