National Mosque
The National Mosque, or Masjid Negara, is a huge mosque constructed in 1965, and built to house 15,000 worshippers. The 73m high minaret and the 18 pointed star roof make the mosque stand out in central Kuala Lumpur.
As well as the main mosque building, the national mosque is set in 13 acres of gardens in a central location not far from KL's Sentral train station.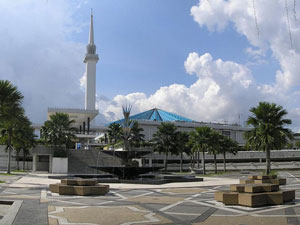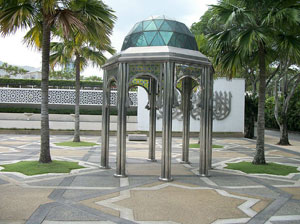 - Budget Hotel |

- Midrange Hotel |

- Luxury Hotel
Nearest Train Station
Can't connect to database server.