Batu Caves
Batu Caves are one of KL's key attractions, well worth the short journey to the north of the city. The caves bury into a limestone hill and have several cave temples built inside. There are 272 steps leading up to the main entrance inside which a temple to Lord Muruga was created by an indian trader, Thamboosamy Pillai. Inside the cave the ceiling towers 100m above your head while numerous hindu statues and paintings decorate the cave.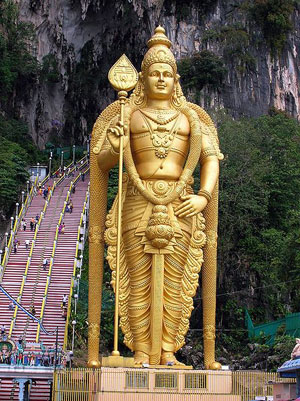 - Budget Hotel |

- Midrange Hotel |

- Luxury Hotel
Nearest Train Station
Can't connect to database server.